November 9th saw the sophomore release of Winston-Salem, North Carolina's Stellar Circuits. Ways We Haunt  is an 11 track album full of depth and meaning. This quartet spares nothing when it comes to mixing melodic progressive metal with deep lyrical commentary about the human experience and the emotional reactions that life inspires. Vocalist Ben Beddick took the time to chat with me about the album and how it all materialized.
The concept of Stellar Circuits comes from a theory proposed by Timothy Leary which discusses the possibility that we go through 8 stages of consciousness.  I asked Ben how the band came upon using this as their name, and what impact these idea had on the new album.
"We sort of stumbled across the name at the right time. It's something that resonates with the ideas behind our music. To dig underneath the surface and expand what we know of ourselves and the world around us. The ideas of the 8 Circuit Model of Consciousness or the "Stellar Circuits" have been woven into the fabric of our artistic output. It's undeniable… but we didn't necessarily focus on drawing a direct correlation with the music that we created for 'Ways We Haunt'. "
Ways We Haunt  was produced by Jamie King (Between the Buried and Me, Scale the Summit, The Contortionist) and I asked Ben if he had any favorite studio experiences to share:
"I think there were quite a few of those times while we were hanging out with Jamie… it was probably one of the long discussions we had while making this record that it hit me. Just sitting there talking with him about BTBAM, or the new Contortionist record that he just did, and then talking about OUR album and the direction we were taking… it was just awesome. Definitely a dream come true."
Since every band works in it's own ways, I am always curious to know how bands go about their writing process and just how a song comes from idea to fruition.
"The music always comes first. Someone has to initiate the idea and bring it to the table. The guys will work on the instrumentals while I sometimes listen and begin to paint my own picture. I honestly don't do that very often though. Things are always liable to change and it's unnerving to become attached to a piece of music before it's finished, only to have the foundation shift underneath you. After the instrumental is in place I'll lay down melodies and lyrics. Sometimes the process moves fairly quickly and other times in can drag on… the music always comes first though. It dictates the mood."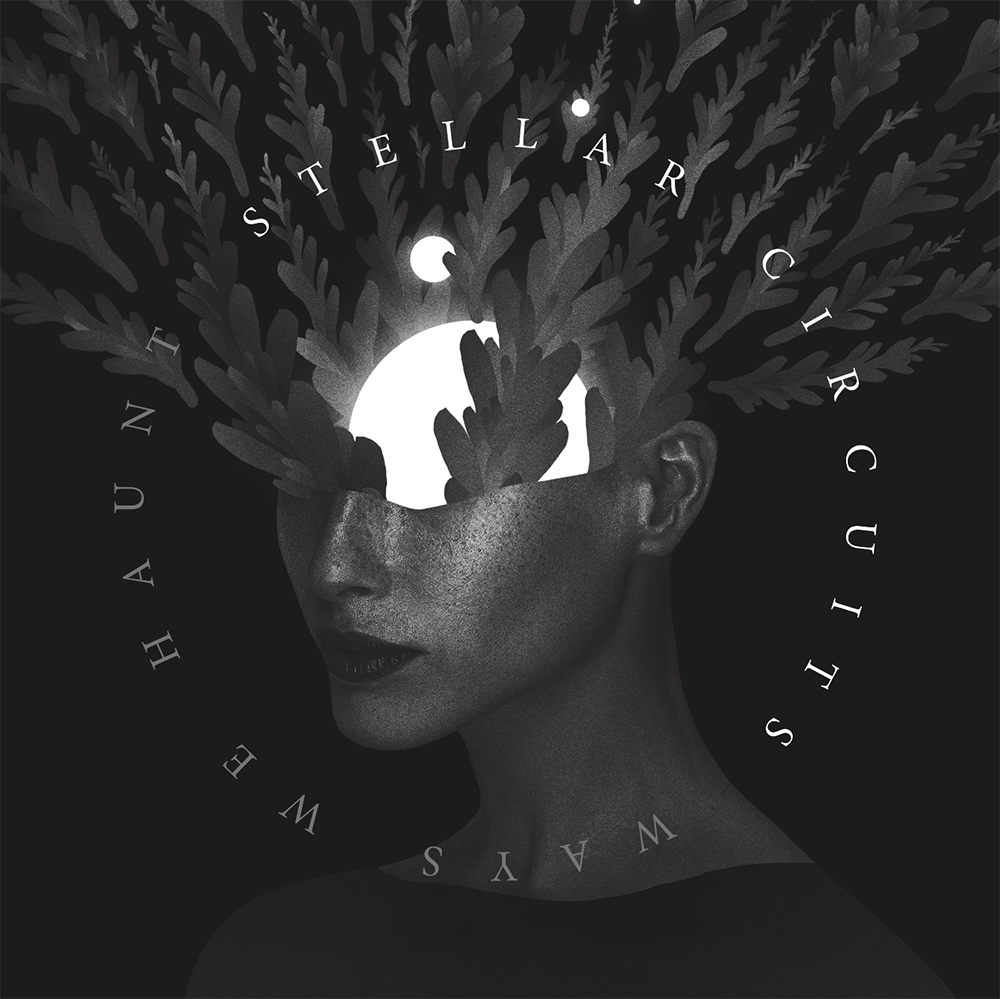 Their self-titled debut album came out in 2015.  Since it's release the fellas in Stellar Circuits have been riding the roller coaster of life only to break from it's grip to come together to craft this new release.  Did these experiences come to influence the new songs?
"It has in so many ways. Three years is a long time. And since then we've all dealt with a lot of changes, collectively and in our own personal lives. You cant help but reflect that in the art you create. I hope that this album displays a growth or evolution for the band."
What was the most challenging part about writing Ways We Haunt?
"I think the most difficult thing was to sit in our studio and work for so long with no feedback from what we were creating. We weren't really been able to tour and play shows while writing this album so it was like we were cut off from the world. It's hard to trust what you're doing for so long as an individual and even harder collectively with no reassurance. I'm really proud of my friends and how we were able to stick together through this process and trust in ourselves and out art. It's the most gratifying feeling I've ever felt."
After finishing a 7 stop tour in support of the album's release, Stellar Circuits are set to perform at NAMM in January and may have some other goodies up their collective sleeves.
"We've also got a lot of things in the works for early next year so we're very excited to start spreading the word about SC to new places."
Grab yourself a copy of Ways We Haunt and keep your eyes peeled for a show near you.