When I was a young man my mother used to say, "when life gives you lemons, make lemonade." In fairness. I was a pretty angsty teen, so my usual response was, "I'm drowning in lemonade, Mom." 2020 has felt a lot like swimming in an ocean of lemonade trying to keep our collective heads above water. The members of Immortal Guardian have flipped the script on 2020. The quartet of Gabriel Guardian (guitars, keyboards), Carlos Zema (vocals), Joshua Lopez (bass), and Justin Piedimonte (drums), set up a beach side Tiki bar, grabbed their surfboards, and hit the waves of lemony goodness, churning out a compelling statement with their soon-to-be-released sophomore album, Psychosomatic.
Just before the pandemic threw the world into quarantine, Immortal Guardian was wrapping up recording the follow-up to their highly acclaimed debut record, Age of Revolution. The record would mark the debut for Lopez and Piedimonte, who joined last year. As life around the globe shut down, the band decided to shelve the album they had recorded and create a new one, based around everything they were collectively seeing and experiencing in our newly altered social landscape. It was a very bold and inspired move. Considering that most bands have lost their primary income streams due to lack of touring, and with music and musicians being deemed non-essential in these seemingly dire days, pocketing a nearly complete record to start from scratch is pretty risky. Yet, as we have learned over time, sometimes the greatest creative successes have come from taking the biggest leaps of faith. Such is the case with Psychosomatic, an album that will likely be viewed as one of 2021's best releases, and a landmark record for Immortal Guardian.
The entirety of Psychosomatic addresses the darkness and struggles of this surreal year yet does so with an undercurrent of hopefulness and humor which can be seen and heard on the album's first two singles/videos for "Lockdown" and "Read Between the Lines". While the difficulties faced in 2020 are grounded in reality, for many the fear, anxiety, stress, and divisiveness of the pandemic and the political landscape has led to paranoia, depression, anger, and more. This is what Psychosomatic is all about. This week, as we get ready to spend our most traditional of holiday seasons with a new perspective and perhaps a greater thankfulness for what we have rather than what we wish for, Metal Nation sat down to chat with Carlos and Gabriel.  They opened up about life in 2020, the story of Psychosomatic, the challenges of recording in quarantine with members spread across various locales, and much more. So strap in and grab a cold glass of lemonade (spiked or not) and enjoy.
You can also support Immortal Guardian by pre-ordering Psychosomatic which releases February 12, 2021 via M-Theory Audio. The album was produced by Gabriel Guardian and Joshua Lopez and features guest appearances from Marcelo Barbosa of Angra and Mary Zimmer of Helion Prime.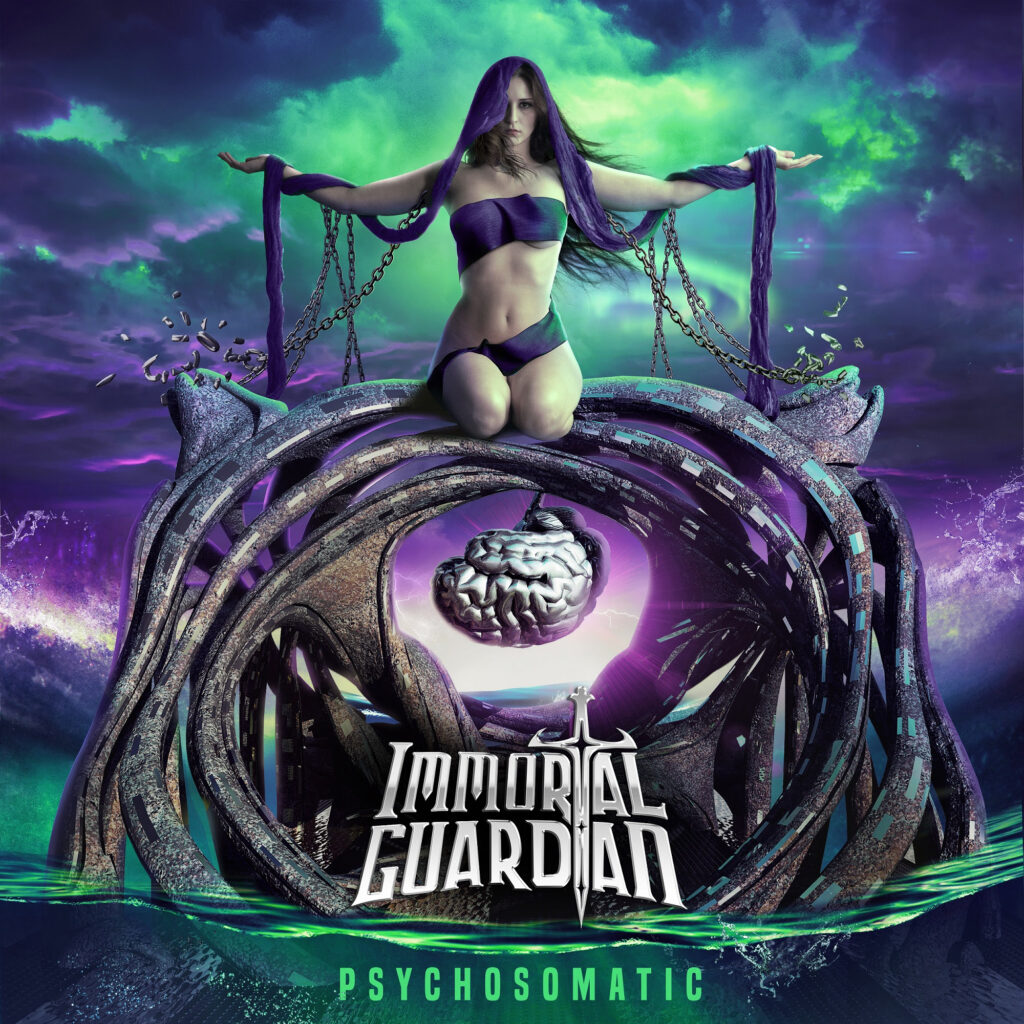 For more info:
M-theoryaudio.com
ImmortalGuardian.net
Facebook.com/igmetal
Instagram.com/immortal_guardian
Twitter.com/igmetal