Swedish riff lords GRAND MAGUS are currently working on the follow up to their highly acclaimed 2016 album Sword Songs. The band have already ensconced themselves at Sweetspot Studio in Sweden to kick off the recordings with producer Staffan Karlsson (ARCH ENEMY, FIREWIND, SPIRITUAL BEGGARS).
Singer/guitar player JB states:
The Magus is back in the studio to record the ninth album. It's been a very special process this time. We decided to let go of the current philosophy to record drums first and then bass and then guitar etc. This time we met up, jammed and created together during the last six months with the goal to record basic tracks live. That basically means the thing we do every time we play live. When we do that, we play together. It's music after all, not a science project. This led us to use the studio you see in the video. We recorded take by take (usually first takes, haha) until the groove, feel and violence was right. Now we will start with the overdubs, solos and vocals. We are chuffed and we think you will be too. Metal victory!"
Check out the first studio trailer and get more info about the recordings:
Stay tuned for more info.
—-
Order Sword Songs here: http://nblast.de/GMSwordSongsNB
Get it digitally here: http://nblast.de/GrandMagusDownloads
More on Sword Songs:
'Varangian' OFFICIAL LYRIC VIDEO: https://www.youtube.com/watch?v=A_9jrowMBz0
'Forged In Iron – Crowned In Steel': https://www.youtube.com/watch?v=NMPQgvhKis8
Track-by-Track #1: https://www.youtube.com/watch?v=rKU8G3Gx1lA
Track-by-Track #2: https://youtu.be/YUbvy6pXCgY
Track-by-Track #3: https://www.youtube.com/watch?v=WarTd9gEWog
Sword Songs was produced by Nico Elgstrand at Studio Supa in Stockholm, Sweden,
where the guitars, vocals and bass were recorded, too. Drums were recorded with Roberto Laghi at Top Floor Studios in Gothenburg, Sweden. The album was mixed by Roberto Laghi (Oral Majority Records, Gothenburg) and mastered by Svante Forsbäck (Chartmakers, Helsinki).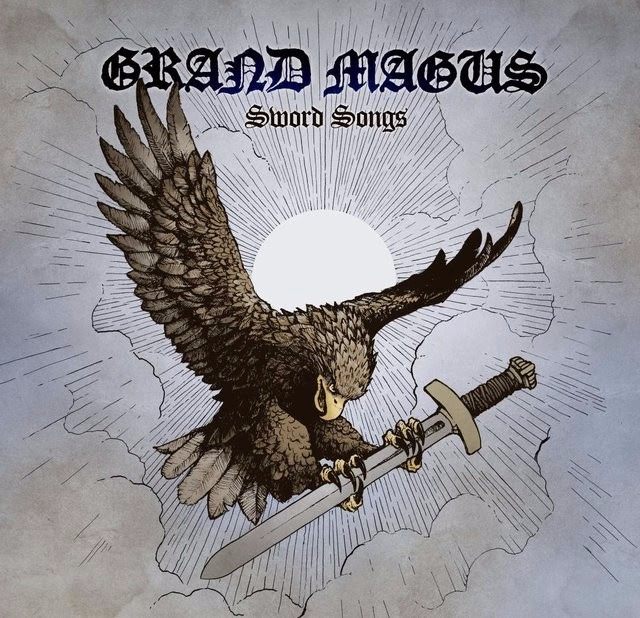 Visit GRAND MAGUS online at www.GRANDMAGUS.com
Like: www.facebook.com/GRANDMAGUSofficial
Follow: twitter.com/GRANDMAGUS
Watch:  www.youtube.com/GRANDMAGUSBand