DECATUR Fight The Demons of Depression In New Video "Worst Enemy"
Joe Duplantier produced Badder Than Brooklyn released October 6, 2017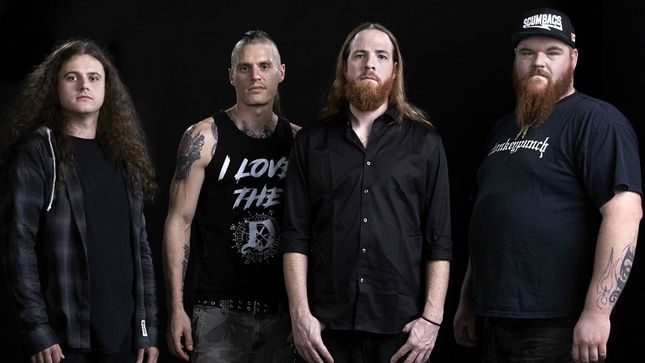 Unleashing their debut album Badder Than Brooklyn produced by Joe Duplantier of Gojira during October of last year along with a lengthy tour across Canada, Toronto-based metal messiahs DECATUR are kicking off 2018 with the premiere of their new video "Worst Enemy" on Bravewords. The video is a message from the band to conquer the fight against depression and follows the album's songs of power and empowerment, a clarion call for strength in life's battles…healing through headbanging.
Vocalist / guitarist Jay Sarrazin comments:
"Worst Enemy was actually the first song I wrote for this album. I was at a pretty dark place in my life at the time. I was struggling with depression and anxiety and was constantly berating myself with negativity. I felt trapped in a box so to speak and I became my own worst enemy. That's what the song is about and the music video we made emphasizes that emotion of being trapped in that box or in your own head saying all these things to yourself. Throughout the years I have learned to find more coping methods and I am always learning more about myself. Hopefully this song helps other knows they are not alone and to seek help if they need it."
Watch the video for "Worst Enemy" below:
Listen to Badder Than Brooklyn full album stream below: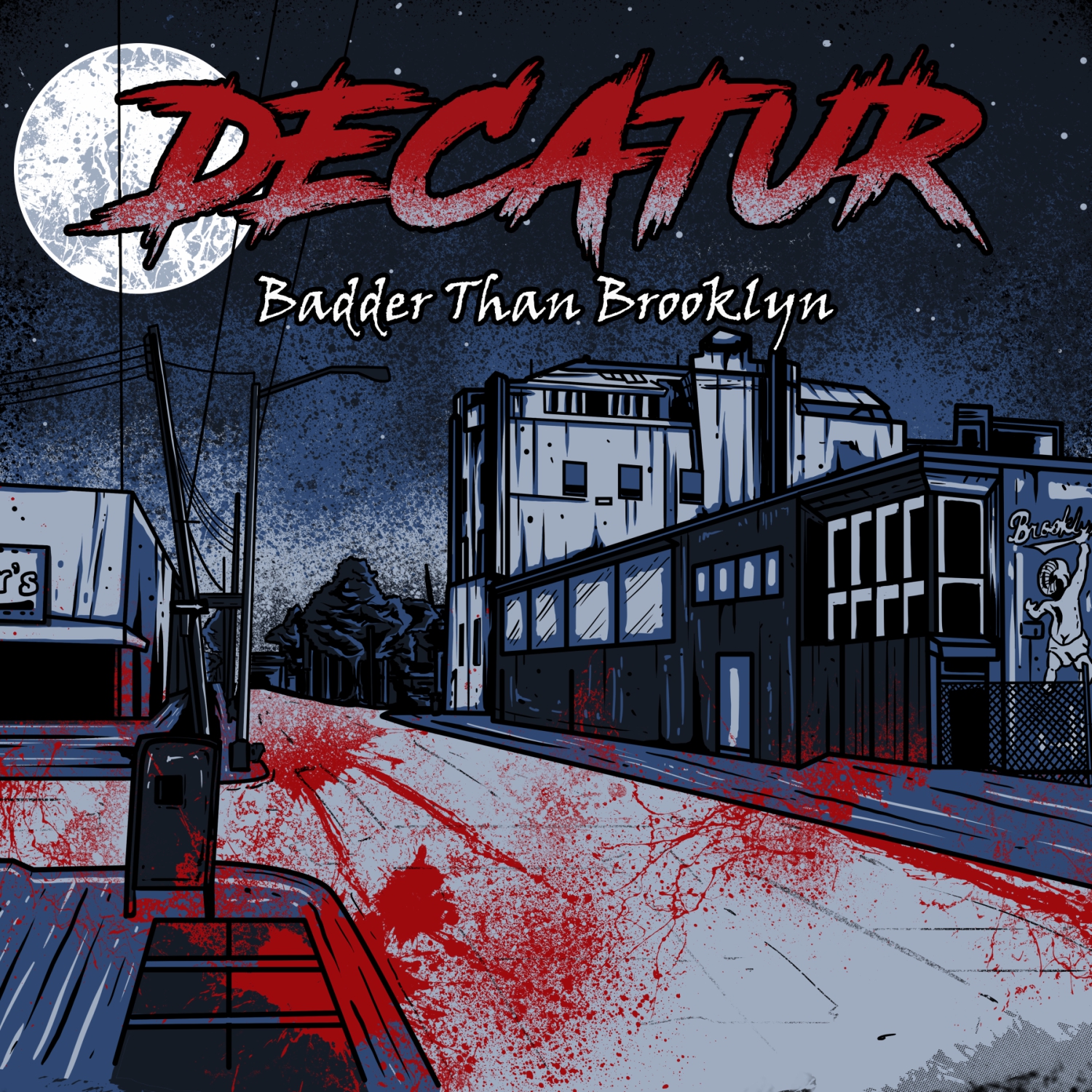 Badder Than Brooklyn Track Listing:
1. Internal War (2:56)
2. Into The Night (3:45)
3. Vegas Girl (3:46)
4. Worst Enemy (3:10)
5. Badder Than Brooklyn (3:56)
6. Bottled Inside (3:13)
7. Tear You (3:10)
8. Abaddon (3:48)
9. Shatterproof (3:51)
10. Internal War Pt. 2 (4:47)
Album Length: 36:27
Album order available HERE
DECATUR is comprised of Jay "Beard" Sarrazin (Lead Vocals/Guitar), Tiny Basstank (Bass/Backup Vocals), Steve "Animal" Mitchell (Drums/ Backup Vocals), and Liam Maguire (Guitar/Backup Vocals) have sensed the hunger from metal fans for proper metal with real songs, music built on the foundations of the past to last far into the future. Make no mistake, DECATUR are a band that puts the grit into integrity, as guitarist/vocalist Jay 'Beard' Sarrazin says, DECATUR make "real metal for real metalheads.
For more information on DECATUR, please visit the following:
http://www.decaturmetal.com 
http://www.facebook.com/decaturmetal 
http://www.twitter.com/decaturmetal 
http://www.instagram.com/decaturmetal