Just when you thought you knew what to expect from BUTCHER BABIES, they release their most innovative work to date. A smooth combination of melodic and metallic vocals, with hard charging rock, "Yorktown" features a guitar solo from Andy James (FFDP). The single is out today and the music video will premiere on Monday, February 15th.
Produced by and co-written with Matt Good, the track has sparked questions about its name. "What the hell is Yorktown you ask? Well it's our very own little Gotham, a world we've created wherein two vamps patrol the city at night while stalking each other like prey! The magic happens when our two anti-heroines form an alliance to defeat the seedy Yorktown underbelly. It's one of my favorite Butcher Babies songs that we've written as of late; a true nod to our love for building characters and storytelling over heavy riffs. We scream, we sing…we save Yorktown from impending doom," explains co-vocalist Carla Harvey. The band posted a pre-save campaign with the opportunity to win a $500 Yorktown Merch Bundle.
The video features a nod to Nirvana and to Adam West's Batman in equal measure. The band asked fans to name their super-heroines on their socials. The names Gravemaker (Harvey) and Igniter (Shepherd) were the winning choices! Co-vocalist, Heidi Shepherd explains of the video:
"When writing the song "Yorktown", it was fairly obvious as to what the video was going to look like. A superhero with 9 lives! But, this is Butcher Babies and what is better than one super hero? TWO SUPER HEROES! Offering a nod to female empowerment, when strong females unite, we can take over the world. Our two characters form a bond and promise to defend the residents of Yorktown together. From concept to edit, we had a hand in all aspects of our very own 'Gotham'. This video was filmed in Orem, UT at my parent's film studio, Shepherd Grip & Lighting, where the entire family joined forces to bring this idea to life. You can definitely say that this was a family affair. Both of my parents and all of my 5 siblings created the set design, lighting design, ran all the equipment, and took on many roles in front of and behind the camera. We were lucky to snag my brother-in-law, famed VFX artist, Aaron Sorensen as our director. From the all of stunts to the performances, we are so excited to show the world the silly, comic side of Butcher Babies. After all, we all have a little super hero in us waiting to break free!"
January 2021 brought us "Sleeping With The Enemy."
Carla says:
"'Sleeping With The Enemy' is one of the most vulnerable songs we've ever written.   The song is the ultimate "own your own bullshit"  song…because the first step in change is always admitting there's a problem, right?"
Heidi adds:
"When face to face with what you presume as your enemy; who is it? Is it you? In 'Sleeping with the Enemy' the devil and angel on my shoulders met. This song is about hypocrisy and self realization. We can get so caught up in the rat race of life, as humans we tend to lose track of ourselves and our core values along the way. There comes a point where you look at the perceived problems in your life and realize there is one common denominator; yourself! Whether it's in the lens you look at life through or an overall attitude, there comes a point where we must turn a negative into a positive. This song is that for me." 
Guitarist Henry Flury adds:
"And just when you thought we weren't going to be heavy anymore… BOOM! This is definitely a song for the stage. Can you sing and circle pit at the same time?"
In 2020, Butcher Babies released "Bottom of A Bottle" and celebrated 10 years as a band by creating and releasing their own signature wine called "Butcher Burgundy". The new wine is available for purchase at butcherbabiesmerch.com.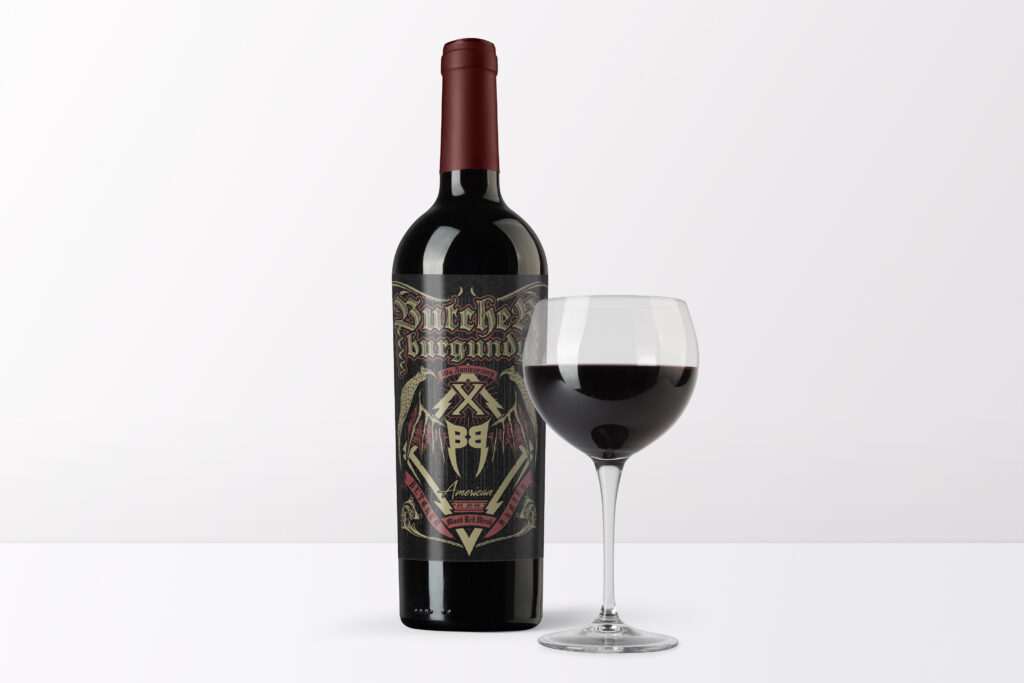 "Yorktown" marks the third release from Butcher Babies' forthcoming EP, which is set for release in mid-2021.
ABOUT BUTCHER BABIES
For over a decade, Butcher Babies have been crushing stages worldwide with their vicious live performance and explosive energy. Their stage presence is a hypnotic spectacle that leaves audiences hungry for more. Frontwomen Heidi Shepherd and Carla Harvey, guitarist Henry Flury, drummer Chase Brickenden and bassist Ricky Bonazza juxtapose brutal, aggressive riffs with beautiful melodies that wail with emotional redemption.
Hailing from the City of Angels, Butcher Babies aided in the jubilant revival of the metal scene on LA's iconic Sunset Strip, landing the band a record deal with Century Media Records. The group's first two studio albums reached the Top 5 on multiple Billboard charts. Butcher Babies hit a new record high with their latest LP, LILITH as it debuted at No. 1 on the iTunes Metal Charts and No. 7 on the iTunes Rock Charts with a duo of tracks hitting the U.S. Radio airwaves.
With three albums and two EPs under their belt, Butcher Babies have reached a new level of maturity solidifying a triumphant return after a brief creative hiatus to write and rebuild. The band is set to release a barrage of singles in 2020, reflecting their growth as a band. The group is ready to take on new heights while they continue to knock down barriers.
Butcher Babies have toured relentlessly among the likes of Megadeth, Rob Zombie, Marilyn Manson, Five Finger Death Punch, Danzig, In This Moment, Hollywood Undead, Cradle of Filth, Black Label Society, etc; played music festivals including Mayhem, Download (UK), Hellfest (France), Knotfest (US & Japan), Hell and Heaven (Mexico), Rock on The Range, Carolina Rebellion, Louder Than Life, Aftershock, Welcome to Rockville, etc. They have recently appeared in the film 'Alleluia! : The Devils Carnival' and the Netflix horror hit 'Slasher'.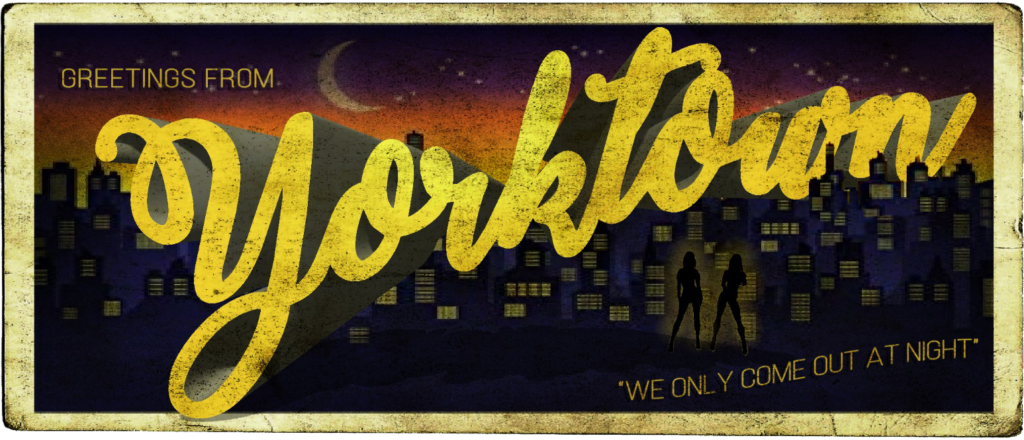 Connect with Butcher Babies