INCANTATION – Sect of Vile Divinities
Label: Relapse Records
Release Date: August 21, 2020
I'm starting this off in total fan-boy mode. INCANTATION is one of the original American Death Metal bands that debuted with their first EP Entrantment of Evil  in 1990 and first album Onward to Golgotha in 1992. Ever since then, INCANTATION has been a major influence to the death metal genre since. Not only being an original but consistently releasing new albums every few years. INCANTATION has stayed at the forefront of the death metal genre and created their own sound that has stood the test of time and can be heard throughout countless bands that have followed in the genre. Some bands experiment, incorporate other bands' or genres' sounds or lose too many original members to maintain what they created from the start, but INCANTATION has done it for 30 years now and still remain one of the best American bands in the death metal genre. Releasing fan favorite albums like Onward to Golgotha, Diabolical Conquest, and The Infernal Storm has basically, in the last decade, helped to create some of the more popular Death Metal bands today as in the likes of DEAD CONGREGATION, BLOOD INCANTATION, FUNEBRARUM, CRUCIAMENTUM, TOMB MOLD, BURIAL INVOCATION, CHTHE'ILIST, etc… Honestly, without INCANTATION there would be a massive hole missing in the death metal world,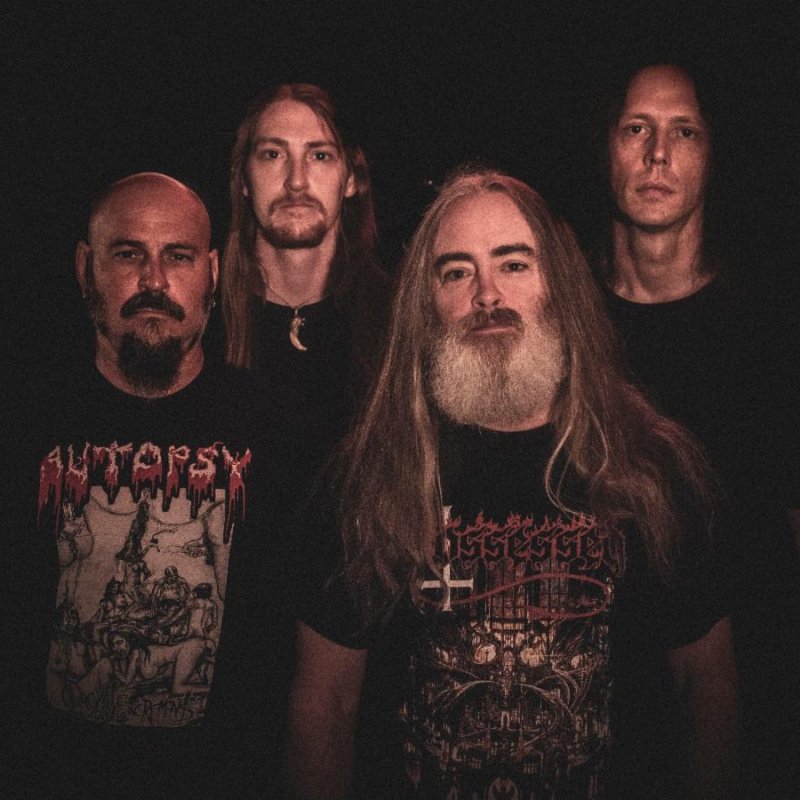 30 years in and INCANTATION drop their 12th album, Sect of Vile Divinities. INCANTATION not only reminds us why they're legends and still at the top of the genre, but also deliver one of their most vicious and captivating albums in this decade. INCANTATION led by frontman John McEntee, alongside  drummer Kyle Severn and bassist Chuck Sherwood, serve up an unholy atmosphere with brutal and doom riffs that interplay in this beautiful yet excruciating and savage display of metal. This album marks some firsts, including the debut of lead guitarist Luke Shively,  and right from the start you'll notice the production which was mixed and mastered by the legendary Dan Swanö (Wilderun, Bloodbath, Opeth). The cleanest production INCANTATION has ever had on an album, which brings a new layer to the brutality! Even with the classic muddy or murky production sound gone this album is still dominating!
The first track "Ritual Impurity" comes out blasting and gets things started off right! This is what I like to hear, some blasting and some headbanging rhythms, even throughout in those classic slower INCANTATION riffs. Track 2 "Propitiation" starts off slower and brings their feel of the plodding-tempo songs on their earlier albums. Track 3 "Entrails of the Hag Queen" picks the sonic barbarism back up and beats in your ear drums till those doomy riffs hit and take you for a ride. Track 4 is a quick, straight for the throat death metal track. Track 5 "Black Fathom's Fire" continues the heavier death metal side of things then ends it on the death-doom side. Track 6 is almost funeral doom it's so slow. Track 7 and 8 gets things back in the right direction blasting away with moments of doom here and there. Track 9 slows thing  way down this song has that funeral dirge feel. The last 3 tracks on the album end things off in normal death-doom fashion for INCANTATION while track 11 "Fury Manifesto" is my favorite. A great culmination of everything INCANTATION does displayed here for every fans enjoyment!
Overall, INCANTATION's Sect of Vile Divinities offer the perfect mix of what's expected; from the sheer brutality to relentless bludgeoning to devastating death-doom and even ear-aching funeral doom. In my personal opinion there's two songs that I could do with out but it doesn't take away from the album either. Even if some complain about the clean production or it doesn't sound like Onward to Golgotha, just take a deep breath and hit that play button again! Also kudos to McEntee and the boys of dropping a gem like this at 30 years in! A must for fans and death metal heads alike! This album is definitely in contention for top spot in best death metal albums of 2020!
Rating: 4/5