Howling Sycamore – Seven Pathways to Annihilation
Label: Prosthetic Records
Release Date: June 21, 2019
S

an Francisco based Howling Sycamore have released their sophomore album, Seven Pathways to Annihilation .  With only 7 songs this album presents as an epic delivery of dynamically structured songs that take you on a dark journey. Blending progressive elements with classic  and extreme metal,

Howling Sycamore

are like a fine wine, getting better with age.

Seven Pathways to Annihilation clearly demonstrates the quick growth of this band of seasoned metal vets.  With a year and a half having passed since their debut album, the writing has tightened up.  This makes it feel more intentional and focused.  There are still segments of blast beats, hypnotic and melodic solos, Jason MacMaster's classic vocal style, and, yes, oh yes, the saxophone, which were highlights of their debut album.

The album title hints at the Buddhist idea of Seven Factors of Awakening and, as you can see, the cover art has a Buddha-esque figure in lotus position.  Another aspect of the cover art I want to mention is the darkness; this album takes you on a dark journey and the atmosphere presented by the music aptly captures that theme.

Seven Pathways to Annihilation is full of epic material crafted into epic songs.  With the shortest song being 5 mins and 40 seconds, the band spent time honing the atmospheric element of their sonic creations.  Each song is built with a lot of dynamic structure, hard and soft, bright and dark, and sometimes with contrasting elements played together. MacMaster's vocals suit this dark landscape bringing melodies both beautiful and ghastly.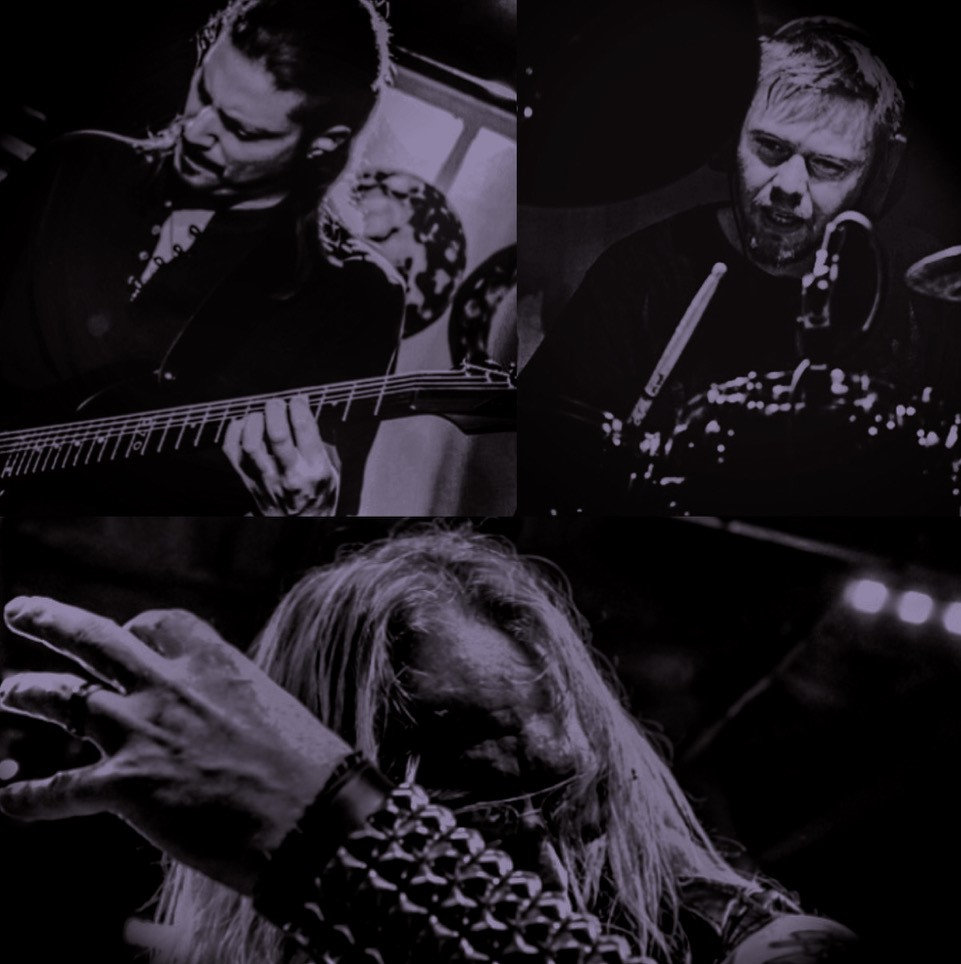 "Mastering Fire" is one of the two singles released and is a tale of a figure venturing into the depth and dangers of a dark world in search of something greater.  This tune features lots of dynamics, fast and slow parts, melodic and crushing, and is an epic and dark heroic tale.  "With my raw heart in one hand, And in the other, stardust dripping on my head."
"Initiation" is the other single which starts right off the hop with an airy doomy or even black metal-ish riff and we're blasted before the song finishes the first of eight minutes.  Thematically, it's a introspective narrative, facing your inner demons while discovering your higher self.  The song eventually transitions through to a section with a killer blast beat played under an airy and engaging guitar solo.  David Tiso's solo's are emotive and haunting.
"Second Sight" has a great groove section halfway through, it completely changes the feel of the song, which is okay with me. The album closer, "Sorcerer," has some insane saxophone work!  The list goes on!
Seven Pathways to Annihilation is a well crafted sophomore album by a band that, to me, doesn't sound specifically like any other.  Howling Sycamore has a well blended sound that hints that their influences are from all across the musical spectrum.  Put it all into one mixing pot, tweaked by those involved, and the end result:  stellar progressive metal.