HELSOTT Unveil Video For Cover Of Tom Petty's "Runnin' Down A Dream"
Song Also Appears On New Album 'Slaves And Gods' Due Oct 12TH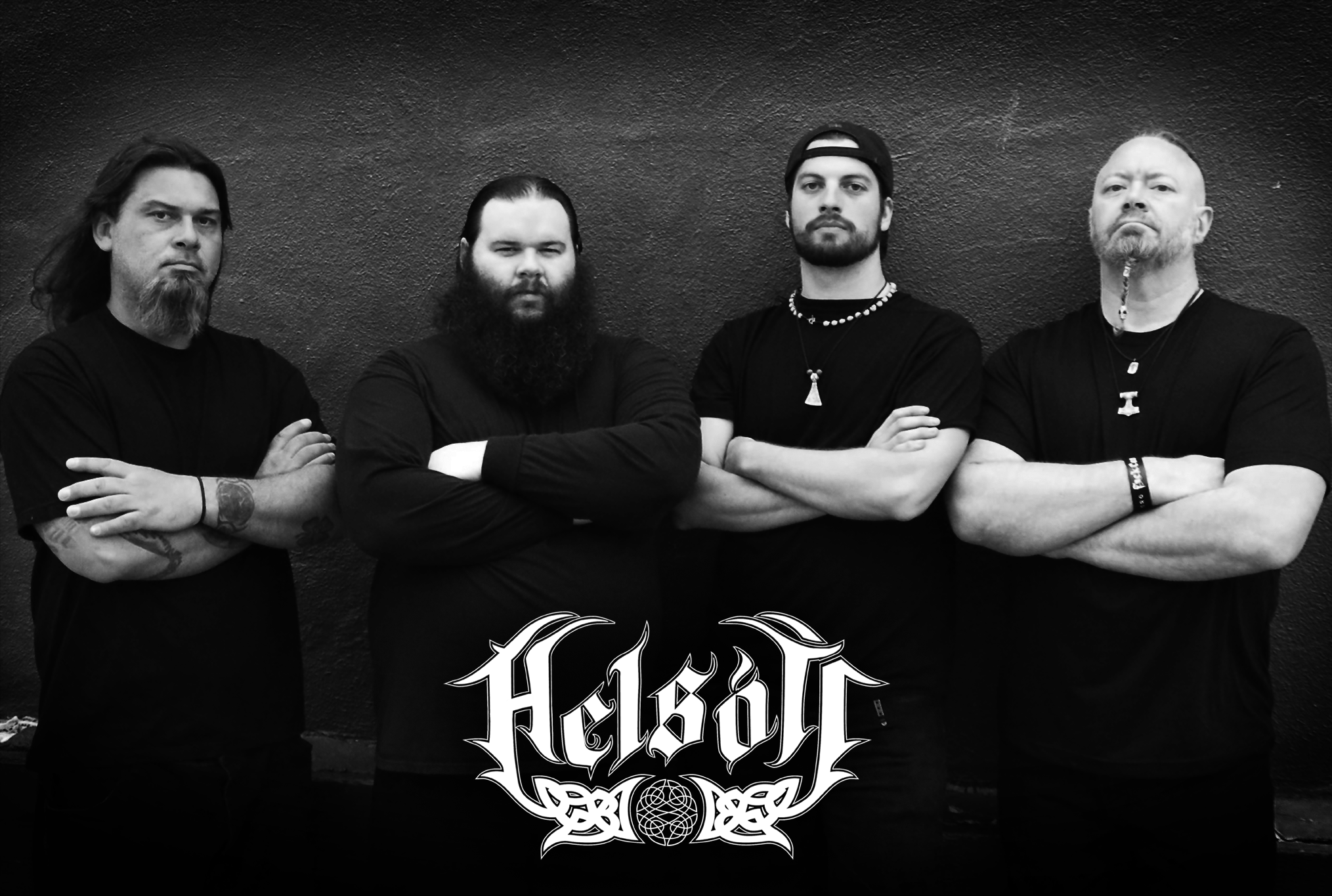 To commemorate the first anniversary of Tom Petty's passing, the California-based pagan metal group HELSOTT has released a music video for their rendition of his 1989 classic, "Runnin' Down A Dream," which features Elvenking violinist Lethien.
Tom Petty might seem like an unlikely influence for a pagan metal band, but according to Helsott vocalist Eric Dow, covering one of his songs was an easy decision.
"Tom Petty was and will forever be an American songwriting hero," Dow says. "He was one of my all-time favorites, and I was lucky enough to see him live several times. We were working on Slaves And Gods when he passed away. I had just seen him at the Hollywood Bowl during what would be his final run of shows, and I was very inspired. We decided very quickly that we were going to cover a song and put it on the new record. We chose "Runnin' Down A Dream" because we felt we related most with those lyrics and the song rocks!"
Watch the video for "Runnin' Down A Dream" below:
Dow explains how the song's guest star and its music video came to pass.
"I felt like instead of acoustic guitar accompanying us, we would ask Lethien from Elvenking to throw down some violin. He did a great job," he says. "In the spirit of the album and having so many guest musicians on it, we had a local artist named Hunter Havokk do the guitar and bass. We really liked the outcome, so we decided to do a tribute video and release it on the anniversary of Tom Petty's passing. Since he made shit happen with little to no money, we decided to approach this video in a very DIY manner. We had a GoPro and our friend Frank to film us. I did all the editing, and I am no means a video guy. We were just three guys having fun in the spirit of Tom Petty. We wanted to do a story line that was believable but still lucid enough to seem like a dream. I could very easily see one of us having a dream where our drummer Cooper was playing a pink junior kit in the back of our trailer. Then our van breaks down and we do whatever we can to pass the time, but it's okay because a Jedi will come and fix it."
Helsott's cover of "Runnin' Down A Dream" appears on the group's second full-length album, Slaves And Gods due Oct. 12 via M-Theory Audio. The album features a number of notable guests from the world of folk metal, including Masha Scream (Arkona), Lazar (Arkona), Dr. Leif Kjonnsfleis (TrollfesT), Trollmannen (TrollfesT), Damna (Elvenking), Lethien (Elvenking), Dom Crey (Equilibrium, Nothgard), Kevin Storm and more.
Slaves And Gods was mixed and mastered by J-F Dagenais (Kataklysm, Misery Index, Despised Icon) and features cover art by Felipe Machado Franco (Iced Earth, Blind Guardian, Rhapsody of Fire). Physical copies on CD and limited-edition blue marble vinyl can be pre-ordered via the M-Theory Audio webshop, while digital pre-orders – which include instant downloads of "Runnin' Down A Dream" and the title track – are now underway via Bandcamp, iTunes and Amazon.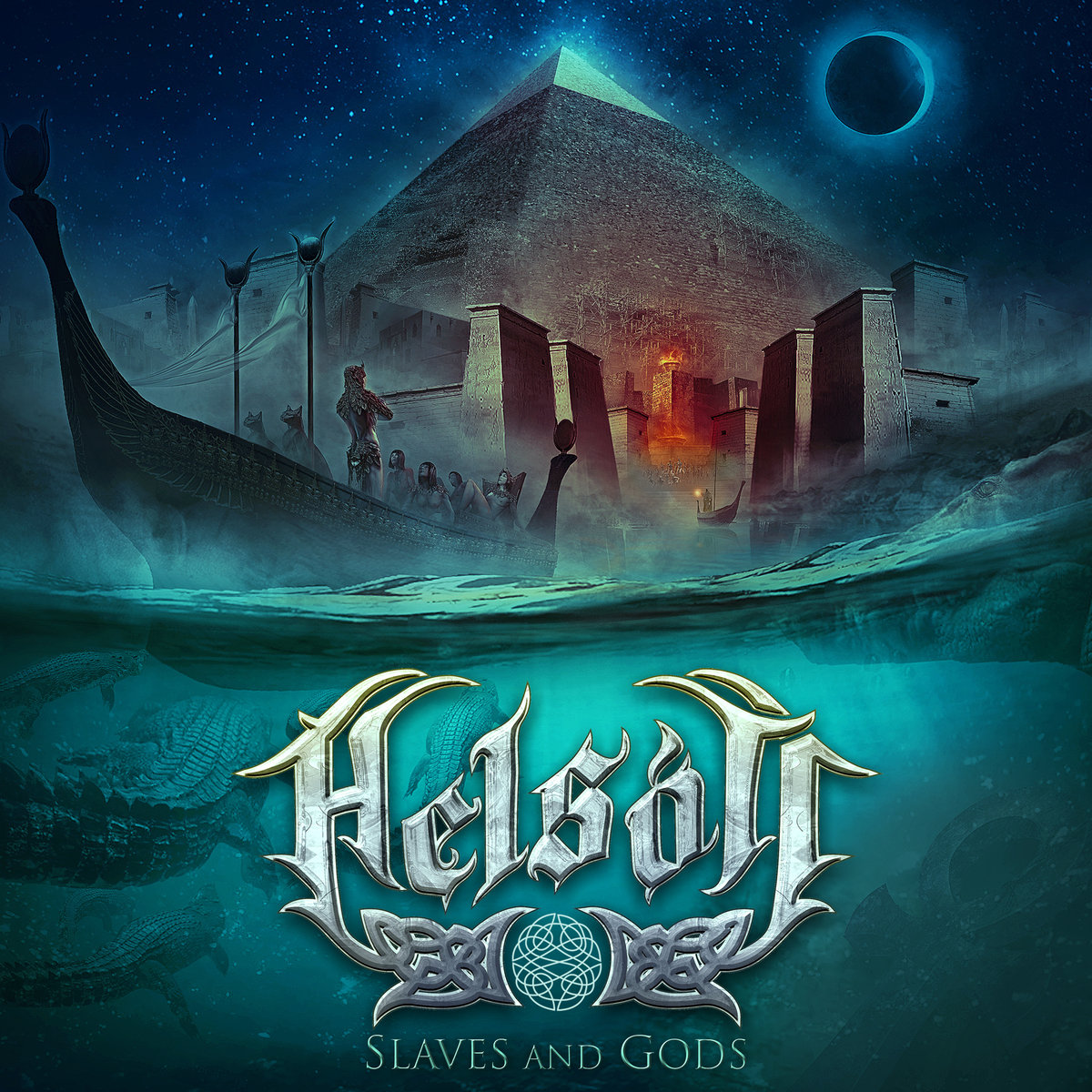 Slaves And Gods Track Listing:
1. Slaves and Gods (feat. Dr. Leif Kjonnsfleis and Bjorn Friedrichsen)
2. The Coward's Curse (feat. Kevin Storm and Bjorn Friedrichsen)
3. Winter Smells Like Death (feat. Masha Scream, Lazar and Bjorn Friedrichsen)
4. Whiskey Breath (feat. Bjorn Friedrichsen)
5. Eye of the Past (feat. Damna, Dom Crey, Kevin Storm and Bjorn Friedrichsen)
6. Trollskald (feat. Trollmannen, Kevin Storm and Bjorn Friedrichsen)
7. Zep Tepi
8. Return Hyperborea
9. Honour Thy Valkyrie
10. Runnin' Down a Dream (Tom Petty cover feat. Lethien)
Since forming eight years ago, Helsott – whose name means "fatal illness" in Old Norse – has paid homage to pagan cultures and mythologies while keeping true to their American influences. The group first caught the attention of audiences on a large scale during the 2013 Paganfest North American tour, where they performed with Ensiferum, Tyr and Trollfest. They built further momentum the following year via their debut full-length, Woven behind which they toured alongside Arkona and Heidevolk, and on subsequent tours with the likes of I Am Morbid, Necrophagia and Tengger Cavalry.
Helsott recently headlined the fourth annual Maryland Folk Metal Festival and will announce tour dates for the West Coast and Europe in the coming weeks.
For more information, please visit: