Vader – Thy Messenger
Label: Nuclear Blast Records
Release Date: May  31, 2019
Polish death-dealers, Vader have bestowed a new Extended Play upon us. Since the band's 1983  inception, they have been dishing out EPs like hot cakes.  From the early days of 86's Live in Decay and 89's Necrolust  demos to  2016's Iron Times, Vader have turned out a good dozen, short but brazenly brutal  slabs of twisted mayhem interspersed between 11 full-length studio efforts. Thy Messenger is the latest assault to box our collective ears.
This consistency of this band is one of the things that has kept them alive over the years. With many lineup changes (guitarist Piotr Wiwczarek being the only original member) you'd think the quality of product would shift with each lineup. While I'm sure there have been some duds in their run, the vision of Vader for Wiwczarek stayed true through the years, and of course survives with the new record.
The EP opens with the pummeling and relentless hammer of "Grand Deceiver".  Wiwczarek's vocals are as  corrosive and ruthless as ever.  Crushing as ever and a hint of the thrashier side Vader showcased on the 2016 album, The Empire.
My favorite track on this extended play is its second track "Litany'" This is the only re-released tune on the EP. It was the title track of their fourth record. I've gotta say, I think this version is better! The theme in which this tune starts off with gives me chills every time I listen to it. It seems to get heavier every time it reoccurs: Unforgivingly punishing and grooving all at once. And talk about a sweet ending… Both of them!
They also have a bitchin' cover of Judas Priest's "Steeler". All of the members do a fantastic job staying true to this tune's original composition despite it being in a lower tuning. Especially rhythm guitarist Marek Pająk. Both his and Wiwczarek's tone are perfect for this track. Not too distorted, with the right amount of bite. K.K. Downing and Glenn Tipton would be proud of this one!
As I've gotten older, my bias towards the length of records has dissipated. I would feel ill towards a band if they released a single or an EP before their LP. Now I try be thankful that outfits I dig from 15-30 years ago of the metal variety (or any for that matter) have the steam to keep going despite the strain and stress it must put on them. With that being said, Thy Messenger has great pacing. They didn't just stick a conglomerate of material onto a-15 minute disc and call it good. Each song seems to be there with a purpose. The only exception to this is the album's fourth tune "Despair". A little over a minute, this song hauls ass, but maybe too much ass…? I'm sure drummer James Stewart would tell me to piss up a rope if I said something like that to him… but I digress!
10 bucks on Nuclear Blast… it's the screaming deal you didn't know you were looking for… Go check this record out and support extreme metal!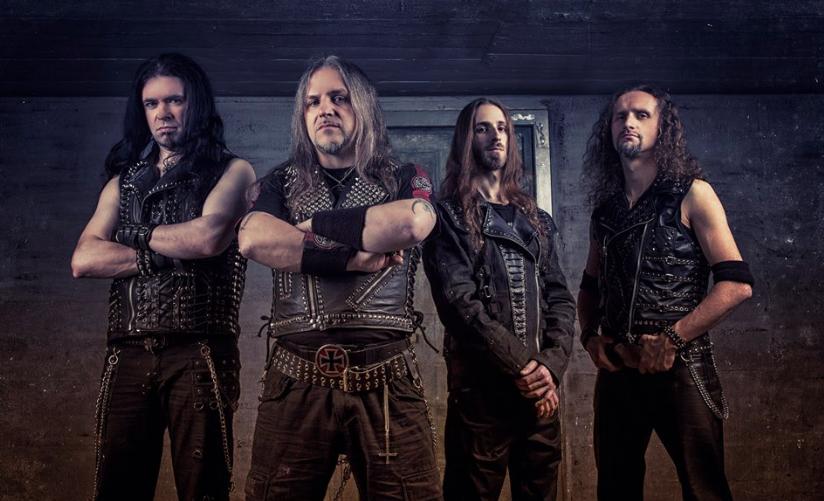 For more information on VADER, please visit:
https://www.facebook.com/vader