Octopus – Supernatural Alliance
Release Date: March 30, 2018
Label: Rise Above Records
The first thing that struck me when perusing the bio for Detroit-based band Octopus was that they formed in 2008.  That was 10 years ago.  Why that's relevant is because Supernatural Alliance is only their debut album and I have to figure that there is undoubtedly a fine line between rushing the process and drawing things out to the point where the flame of creativity is reduced to a mere flicker but–by any measure–10 years seems like a very long gestational period for a rock and roll album.  
It's not made clear as to exactly what Octopus have been doing the past decade, or why it took so long to cut their debut album–and I'm sure they've long since grown tired of being asked–but it only takes a few minutes of listening to Supernatural Alliance before it becomes abundantly clear that one thing they haven't been doing these past 10 years is overthinking their sound.  Nope, what we have here is straight up 70's-influenced hard rock, unapologetic and true, across 10 exceptionally written and performed tracks.
This being a record which draws heavily from the 70's in terms of influence, it is important to note that Supernatural Alliance is decidedly not retro in terms of production aesthetics, taking a very clean & modern approach instead.  That's either a good thing or a bad thing depending on your opinion of the whole retro movement, but I think Octopus made the right call here and the album itself sounds excellent. Guitarist Joe Frezzato is clearly the core of the band's sound, peppering Supernatural Alliance with a bevy of liquid, muscular riffs and an array of spacey leads and solos.  I suppose it's fair to say nothing he does sounds particularly groundbreaking but that's clearly not the point here, as he's keen to understand his role is mainly that of master architect for the band's fuzzed-out hard rock gallop.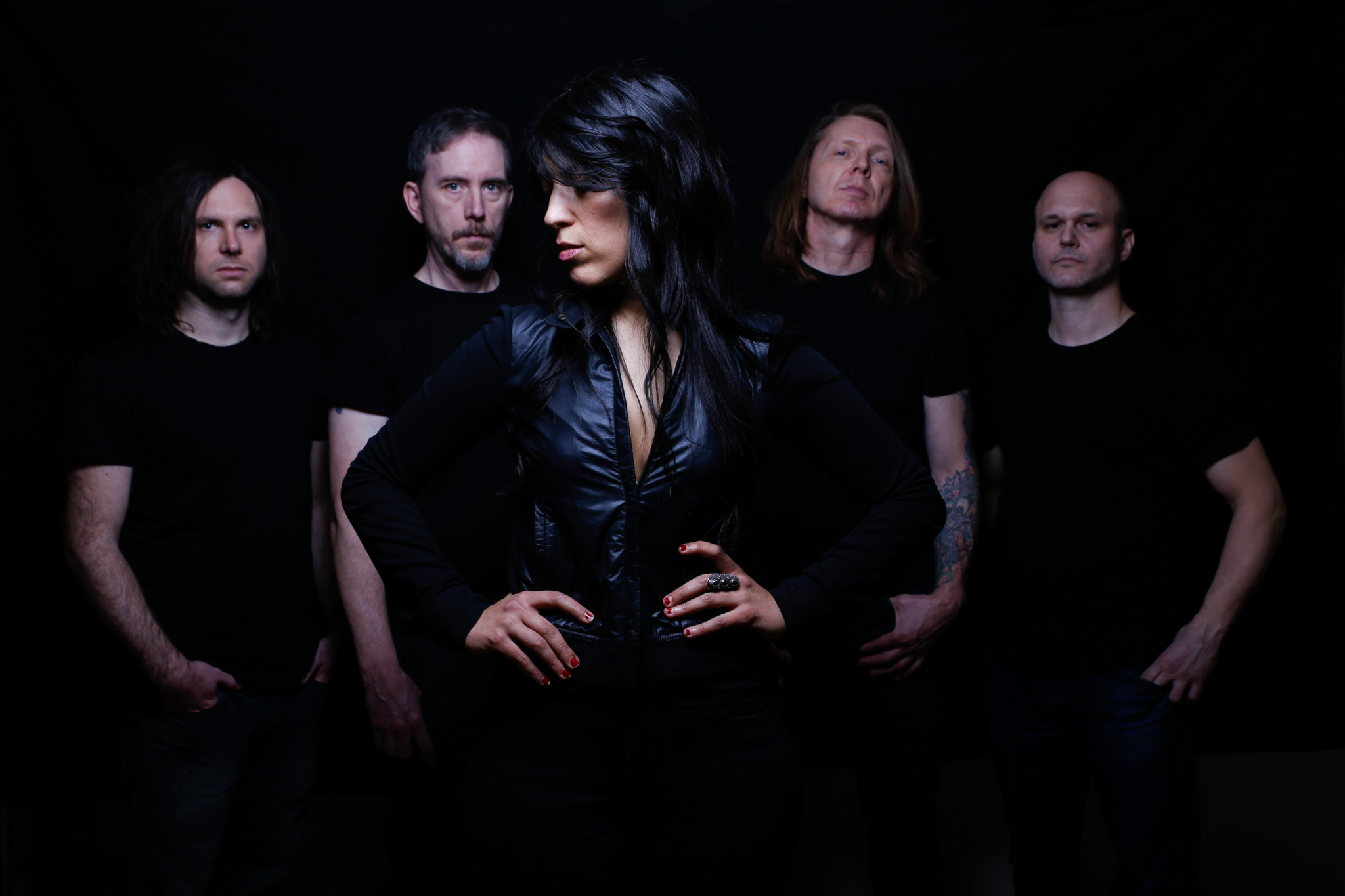 The other half of that gallop is a rhythm section comprised of bassist Matt O'Brien and drummer Todd Glass, both of whom hold down the band's bottom end in laudable fashion–though they are generally relegated to the lower end of the mix, allowing the band's more differentiating qualities to shine through by way of Adam Cox's outstanding psychedelic keyboard flourishes and the stunning vocals of Masha Marjieh.  Vocals often make or break a record for me, and female vocals are still rare enough in hard rock that they tend to be the first thing you notice at the expense of everything else.  Marjieh is a female, and her vocals definitely stand out, but not just because she's a female–but because she flat out kills it on this record.  Period.
The cover art for Supernatural Alliance alludes to the thematic elements contained within the lyrics, and while you can certainly hear certain narrative threads running throughout, I would not consider this a concept album per se.  And that's just fine because, as I said before, the album as a whole feels very much devoid of indulgence.  Most of the songs hover right around the 3 or 4 minute mark, with only two songs eclipsing 5 (both just barely), but Octopus doesn't waste a single second of the album's short run time on anything other than taut songcraft.  That's both a high compliment and probably my only complaint with Supernatural Alliance, as I'd love to see what Octopus is capable of if they'd allow themselves the space to meander across the sonic realms they inhabit.  Clearly, they have the talent.
As it stands though, this is a killer debut for Octopus and a fun, breezy listen for those of us lucky enough to stumble upon it.  I fully expect to see Supernatural Alliance represented on a few year-end "best of" lists.  I've little doubt it'll be on mine.
Have a listen below!