Entheos-Time Will Take Us All
Label: Metal Blade Records
Release Date: March 3rd, 2023
Holy hell! This one caught me off guard. The sheer breadth of various degrees of metal all done exceptionally well with courage and conviction is astounding with Entheos. It almost wasn't meant to be due to lead vocalist Chaney Crabb getting into an accident that put her ability to sing under the spotlight but thankfully she persevered with a new outlook on life and a willingness to be even more daring vocally.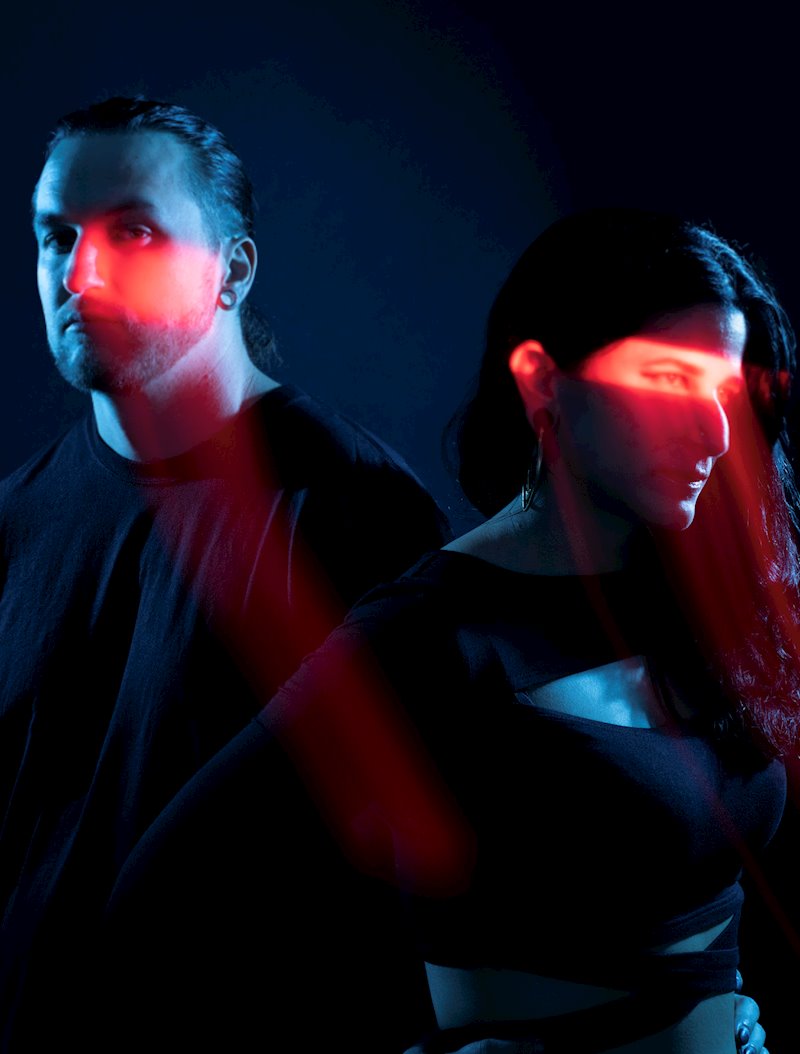 The band formed in 2015 with a full line up and something of a reputation as a prog metal supergroup. Featuring former members of Animosity, the Faceless, and Animals As Leaders, the band wasted no time in putting out an EP titled Primal . This was followed in short order with The Infinite Nothing in 2016 and Dark Future in 2017. The band was then picked up by legendary metal label Metal Blade Records and the end result is, Time Will Take Us All, which was released on March 3rd, 2023. Crabb along with multi -instrumentalist Navene Koperweis have stripped down the band's line up to a two piece.
Kopeweis had long written the bands music on guitar, so there was never any danger of a huge stylistic shift. They also reenlisted their old bassist Evan Brewer for studio duties and the end result is a monster. The production by Mark Lewis is close to perfect. The bass sound is godly and the drums are unbelievable. Crabb has earned her place as one of the best vocalists in progressive death metal. From low gutturals to nasty explosions of bile and even some clean vocals, she can do it all. Add a modern production to the best parts of Archspire, Death, Carcass, and Cynic and you will start to have a clue as what this talented bunch sound like. Bands like Entheos continue to prove that metal has not stagnated at all.
Lead track, video and first single "In Purgatory" is one of the best openers in recent memory. The lyrics are damn near perfect. "I'm losing sight of who I am in this madness, the candles been burnt out for what seems like forever. If there's no end to life or death in this nightmare, do we live forever?" The song is a perfect ode to mortality. Crabb's vocal aerobics ensure that boredom is never going to be an issue. This same formula (or really a lack of one) is repeated throughout the album. Every time you think you know where the song is heading, the band throws a wrench at you hard! It is so easy to picture these songs being played in a club and the ensuing chaos that is its' result. The modern production with the small bits of electronics gives the entire thing a breath of fresh air.
Another favorite that recalls Individual Thought Patterns era Death is song number 3, "The Interior Wilderness." I still can't get over the perfect production as it manages to sound both clean and dirty at the same time. Everything can be heard perfectly without drowning out the other instruments. The eerie clean beginning of the next song "Oblivion" proves the band is not locked into any certain style and can change at the drop of a hat. It really adds a lot of character without selling out in any way, shape, or form.
"Darkest Day" blasts out of the speakers intent on causing as much damage as possible. Once again, I'm at a loss at how great the guitars and bass weave in and out like a spell cast by an evil wizard. Blasting drums, serpentine bass, and cutting guitars mixed with rancorous vocals all serve to complete the illusion. My personal favorite tune is the title track ,"Time Will Take Us All" which starts with a melodic beauty and clean vocals. It then proceeds to get darker and darker until the wicked end. The restraint shown at the end is admirable.
Any fans of progressive death metal need to get their hands on this. It really is THAT good and gets better with every listen. The band is getting ready to embark on an European tour but with any luck they will do an extensive tour in the states as well. Words cannot express how much you need this in your collection.