Author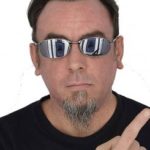 Dwayne Wright
0 posts
0 comments
Hailing from Halifax, Nova Scotia Canada, Metal Rises in the East is Dubs' current vehicle with which he brings you metal from all over the spectrum and the world! Dubs likes to focus on unsigned and independent artists that you may be hearing for the first time. Being from Atlantic Canada, Dubs also likes to bring you tastes of the local East Coast Canadian Metal scene.
Show Times:
Thursdays- 5:00pm-8:00pm Eastern
Metal Rises In The East on Facebook: www.facebook.com/metalrisesintheeast
Nothing Found
It seems we can't find what you're looking for. Perhaps searching can help.