It is difficult to write a top ten anything, but when it comes to music, it feels impossible. My Top 10 Hard Rock and Metal List for 2018 will be more unconventional probably then most. I have been able to review some incredible albums this year that are near and dear to my heart. I put a lot of heart and soul into reviews, so it is not shocking my list will mostly consist of these albums. I also have a fairly diverse taste in music, so there is many types of music here, but all pertain to metal in one way or another. I hope you take the time to check some of these bands out that you may not recognize!
10. Fuzz Lord –

Fuzz Lord 

 (Fuzzdoom Records)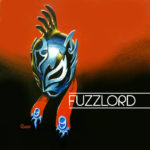 This band came out of nowhere to me. I thoroughly enjoyed listening while I was reviewing, but was shocked at how much they stuck with me long after the review was completed. I would have my music on shuffle, a song would come on, and I would think "I love this one! Who is this again?". Fuzz Lord, so many times. Three talented musicians create the magic behind this band; Steven "Fuzz Lord" on the guitar, Lawrence "Lord Buzz" on the drums and vocals, and "Stoner" Dan Riley on the bass. It is doom metal, Greek mythology, fuzz pedal mania, incredible music. You get 40 minutes of straight badassery with this one. This is their debut album, I cannot wait to see what they conjure up next. Read Full Review
9. Atala –

Labyrinth of Ashmedia

 (Salt of the Earth Records)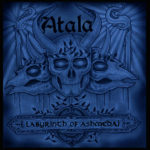 Once again, three incredible musicians constructing an epic album. Kyle Stratton (guitar and vocals), Jeff Tedtaotao (drums), and Dave Horn (bass) out of Twentynine Palms, CA are the genius behind this band. Atala is a doom/sludge metal band who quickly cut deep to my bones.  Clearly this is a genre I enjoy, but there are good and bad within this genre. These guys are not just good, they are astounding. It is such an enjoyable album, when it ends, it is savage, because you want more. I had a highly emotional reaction to this album, which usually means it hit hard in the most beautiful way. This is not a band you want to miss out on. Read Full Review
8. All That Remains – Victim of the New Disease (Fearless/R&T)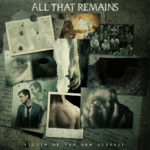 How can this album not make my list? For so many reasons. The unfortunate loss of Oli Herbert before the album was released was a blow to the metal community. I was unsure how fair of a review I was able to do because of this, due to my ultimate respect for the insanely talented Herbert, and the desire to keep his legacy positive and alive. Thankfully, this album did not disappoint, and I enjoyed it from beginning to end. ATR consists of Philip Labonte (Vocals), Oli Herbert (guitar), Mike Martin, drummer Jason Costa, and bassist Aaron "Bubbles" Patrick. This album has a bit of everything this band has offered over the years. The main reason I enjoyed it so much was due to them going back into their heavier roots and giving us some of the hard metal riffage and solo goodness they have been so great at in the past. Labonte's vocals on this album as insane as well. He has a different range I have heard from him in the past, which really brought this album to life. If you jumped off the ATR train in the past, you might want to jump back on and give this album a listen. Read Full Review
7. Alastor – Slave to the Grave (RidingEasy Records)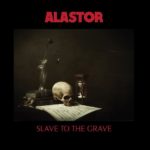 This was one of my favorite reviews. The musicians like to remain mysterious, so I cannot give you much information on them personally. What I can do, is tell you how extraordinary this album is. Alastor is a doom metal band out of Sweden that banded together in 2016. Slave to the Grave is their first full length album. This seven track album is nearly an hour long of complete groove metal goodness. I felt put under a spell listening to it, almost like I was being transported into another realm. While one of the band members stated the album revolves around death, I felt it gave me life. I am sure this will be to their dismay to read, but when you put out an album like this, it is to be expected.  I cannot speak highly enough about this album. Read Full Review
6. Owl Company –

Iris

  (Eclipse Records)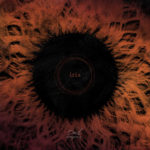 Anytime I start to talk to someone about Owl Company, I feel speechless. I don't know how to express my love for their music. I was lucky enough to get the first album on my "desk" to review. I quickly became a huge fan and have continued to be one with their second album. Out of Sao Paulo, Brazil, Enrico Minelli as vocalist, Felipe Ruiz and Bruno Solera on guitars, Fabio Yamamoto on bass, and Thiago Biasoli on drums have generated something very special. This album takes a bit of a turn from the first, but is still flawless. Due to this, I am unsure how to categorize them. The best thing about Iris, is the constant diversity, from song to song. I really enjoy when bands do this. It keeps you guessing, interested, and invested in the journey through the album. These extremely talented guys communicate so beautifully musically, it is clear the path they are paving for themselves. Minelli's voice is a powerhouse. He has many ranges and is one of my favorite voices in music. The guitars mix perfectly, and Biasoli keeps the pace faultlessly. I will forever recommend Owl Company to any music lovers, any!
Read Full Review                                                                                                                                                    Read Interview
5. Alice in Chains – Rainier Fog (Capitol Records) 
Alice in Chains have proven themselves again and again, and again and again (see what I did there). I was unsure after the last album how I would feel about this one, but those fears were quickly laid to rest as I nestled into listening to Rainier Fog. This is their third album with new singer William DuVall, and I think they have made many old AIC fans believers again at this point. Obviously, after losing Layne Staley, many thought AIC was done. How do you continue without a forever loved and distinct voice of Staley? Somehow, Jerry Cantrell (guitarist), Sean Kinney (drummer) and Mike Inez (bassist) were able to find someone who was up for the task. This album in particular, really hit me hard. It is full of the incredible works of Cantrell, who never disappoints in my opinion. Some heavier riffs, to groovy riffs, to songs like "Never Fade" that quickly escalated a highly emotional response for me. I still cannot hear that song without tears flowing, it is so beautiful. It is an immaculate album that will always be on my playlists. Read Full Review
4. Downpour – Downpour (Noize in the Attic)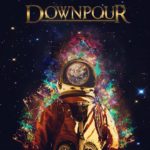 Be still my beating heart. How much do I love Downpour? This album is their debut album, and it is an unblemished debut. Out of Worcester, Massachusetts, vocalist Brian Fair (ex-Shadows Fall), guitarist Matt LeBreton, bassist Pete Gelles, and drummer Derek Kerswill (ex-Seemless, Unearth), have started an incredible journey I am thrilled to be on with them. It is a thrashy and heavy album that hits in all the right ways. I honestly feel emotional even writing about it. It helps to know the difficult expedition behind the album, but all you need to do is listen to understand what I know. There is some Anthrax roots, which I thoroughly enjoy, but that is hardly all. Heavy riffs, constant tempo changes, mood shifting, heart exploding, every emotional word I could conjure would be incorporated into this album. It flows so incredibly effortlessly and beautifully. It is a quest to perfection. They cannot record their new album quickly enough for me. It is an album you need in your life, for so many reasons.
Read Full Review                                                                                                                                                                  Read Interview
3. Corrosion of Conformity – No Cross No Crown  (Nuclear Blast)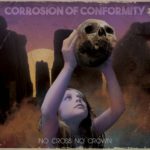 This is the one album on this list I did not get a chance to review. Anyone that knows me even somewhat well, will not be surprised COC is so high on my list. They are, and will probably forever be, one of my favorite bands. They can do no wrong in my eyes, and this album is just as monumental as its predecessors. Pepper Kennan (guitar and vocalist) Woody Weatherman (guitar),  Mike Dean (bass) and Reed Mullin (drums) have continued to be awe-inspiring and exceptional. Kennan's vocals are always prodigious in the stoner rock genre. It is gruff, powerful, and impressive. The magnitude of what they are able to accomplish with their music continually is one of the reasons they are so high up here. No Cross No Crown is exactly COC, in all the best ways. You know what you are getting, and it is never a disappointment. I really enjoy the added messages I feel they have evolved with on this album. I will be honest, sometimes I have no idea what Keenan is talking about. With this album, I feel much closer to him and his philosophy on life, which is just icing on the damn already perfectly built cake. You can never go wrong with COC, and this album is another reminder.  Read Full Review
2. A Perfect Circle – Eat the Elephant (BMG)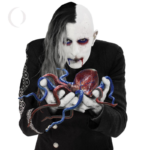 Whether you consider this album metal or not is besides all points, it is perfection as the entire meaning of the word. This album was the one I was most excited about receiving to review. It is much more mellow than the previous APC albums, but this does not take away any of the enchantment behind it. It is so incredibly composed and the lyrics are so insanely relatable, I simply cannot understand how there is a person in the world who would not enjoy it to the fullest. Maynard James Keenan (vocals), James Iha (guitar), Jeff Friedl (drums), Matt McJunkins (bass), and founding member, Billy Howerdel (guitar, piano) are the highly talented musicians of APC. Maynard's philosophy is forever interesting, but adding Howerdel's brilliance is the perfect concoction for musical wizardry. I continually travel the "Eat the Elephant" excursion to get that deep thinking and emotional elements of my brain enlightening experience. It is impossible to not get a lot out of this album. I want to experience nature and throw away all means to nonspiritual communication when I go on this particular journey. It is a fantastic album!   Read Full Review
1. Pale Divine – Pale Divine  (Shadow Kingdom Records)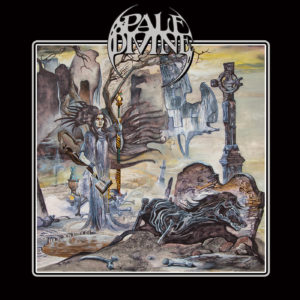 Seeing who came before this pick says a lot about this band already. I was entirely swept up in this stoner rock/doom metal album from the first note. It has been on constant replay and has not gotten even remotely old to journey through, over and over. While they have been around since 1995, they are breaking new grounds with their newest self-titled album. Pennsylvanians, Greg Diener (guitar, vocals) and Darin McCloskey (drums) began this epic quest and eventually added members; Ron McGinnis (bass) then just this year, Dana Ortt (guitar).  I have rarely resonated so strongly with a band before my encounter with this band. As I mentioned before, I listen to music with all of my heart and soul, it is just how my brain works. With Pale Divine, I almost matured new senses. There is not one thing wrong with this album, it is everything right. The musical architecture and balance is designed above reproach. Diener's vocals are impeccable with insightful and philosophical lyrics. The album changes from song to song, but flows effortlessly. You get traces of Black Sabbath, Corrosion of Conformity, and The Sword, yet it is entirely its own. I continually find difficulty in explaining my emotions attached to this album, all I know, is the attraction and captivation it holds on me. Beam me up Pale Divine, I will be a forever and dedicated fan of this band from here on out. Thank you.   Read Full Review