Author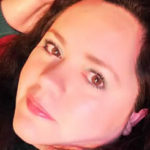 Lady Strange
0 posts
0 comments
Host of The Insanitarium
Since 2014, Lady Strange has been doing her own brand of self-deprecating humor and profanity while spinning all genres of metal. While she does gravitate towards prog/power/symphonic metal, she has a soft spot for thrash and the classics and everything in between! She loves requests!
A metal head since being in diapers, she loves going to see bands live and bringing her entire family with her. There is no shortage of rad metal shows in the Pacific Northwest area she now calls home.
Tune in Sundays from 2-5pm US Eastern for the total amaze-balls, or just plain balls, that is The Insanitarium.
Nothing Found
It seems we can't find what you're looking for. Perhaps searching can help.